Recent resources
A variety of tools and Ebooks with tips and tricks to help you enhance your workflows and speed up your processes.
Regular price

Sale price

$15.00

Unit price

per

Regular price

Sale price

$15.00

Unit price

per

Regular price

Sale price

$15.00

Unit price

per
Amazing brushes

As always your brushes are so helpful and amazing! It's always exciting when you release a new set. I use your brushes in all my work and can't wait to use the new insect brushes!

Incredible!

These take your model and make the design shine brilliantly! Great for clients who often need a more simplified view of a design. Bringing them into a sketch version really helps plus all of the other filters just look awesome!

First initial thoughts

Brushes are amazing for iterations. Perfect for what I am trying to achieve and a good starting point, I am still trying to get cloth simulation to my liking. Great brushes!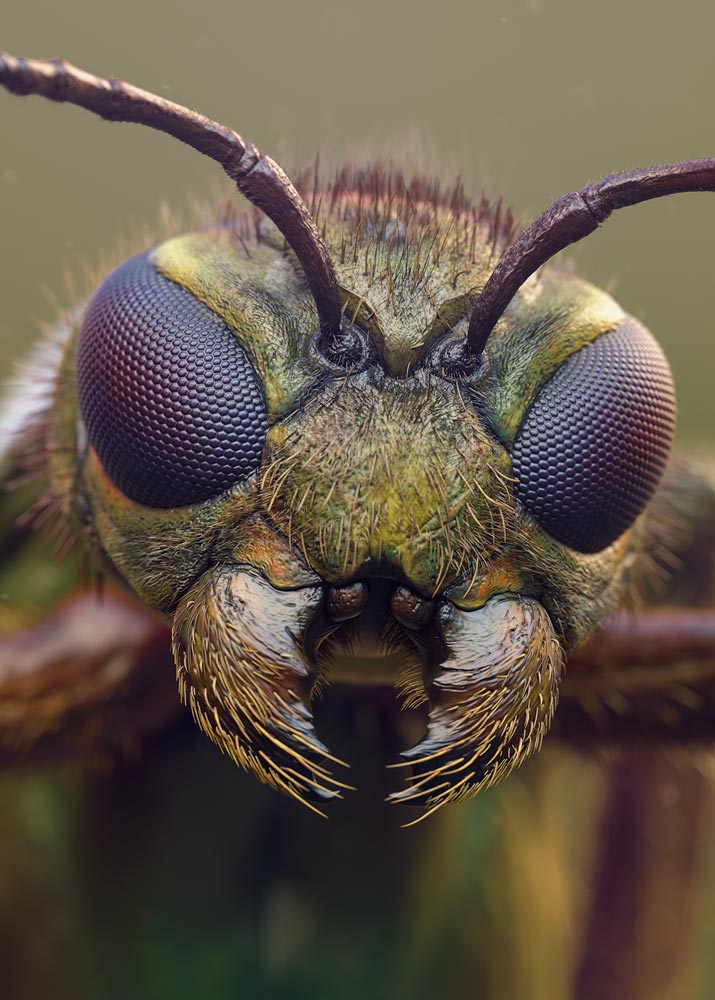 New Resource!
The new pack of brushes for all of your insect-detailing needs in ZBrush! This set of brushes has been designed to simplify the detailing process of adding intricate details and patterns to your meshes. The collection contains 34 sculpting brushes in 3 main categories: Lines, noises and patterns, which when used in combination with the 'Smooth Peaks' brush, create very convincing effects.
Grab these brushes!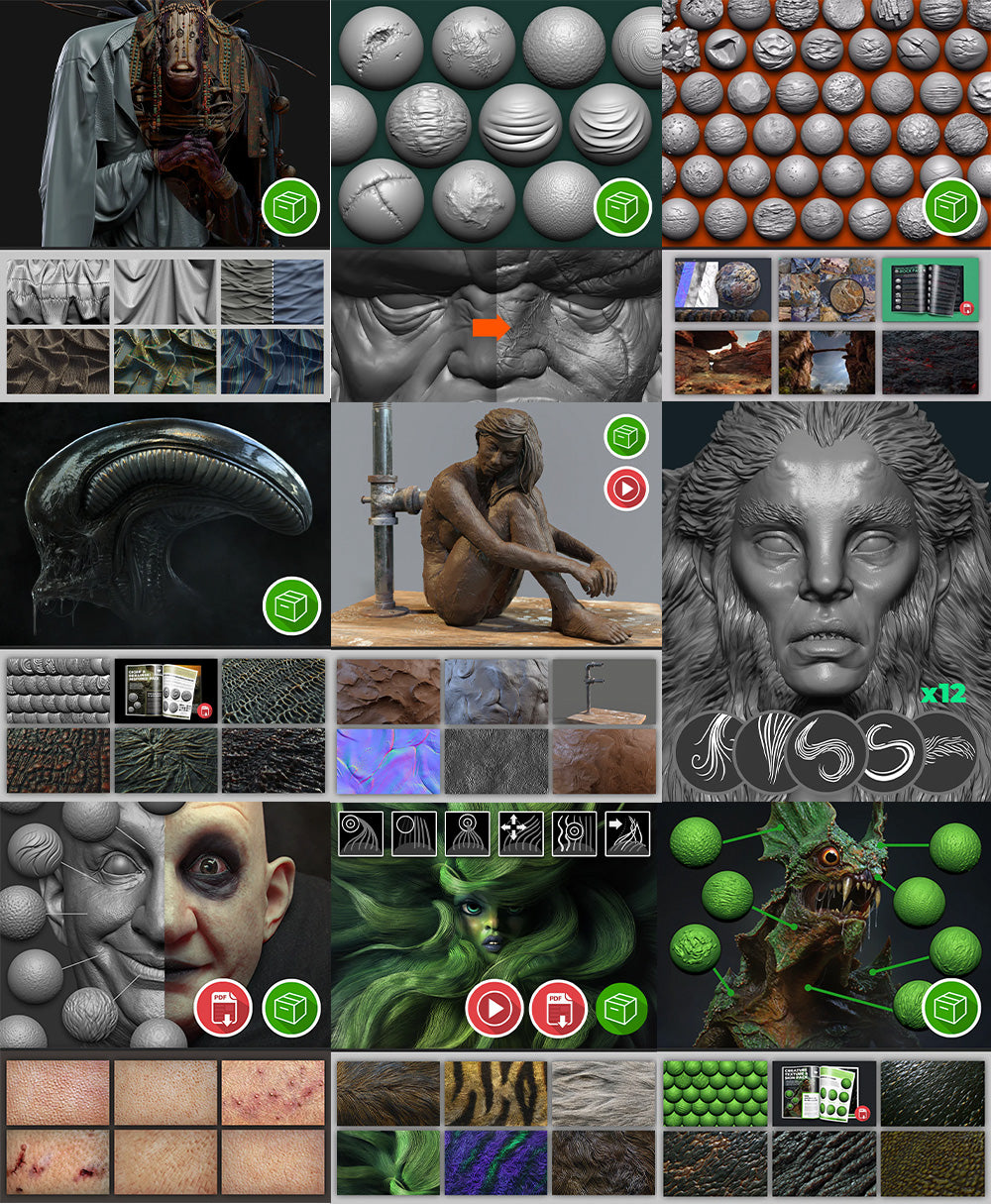 Check out the full catalogue of brushes
The idea behind any of thebrushes packs, is to help you speed up workflows and discover new ways to detail and refine your ZBrush sculpts. Keep in mind that the effects of some brushes can easily be tweaked to fit other type of details.
Grab some brushes!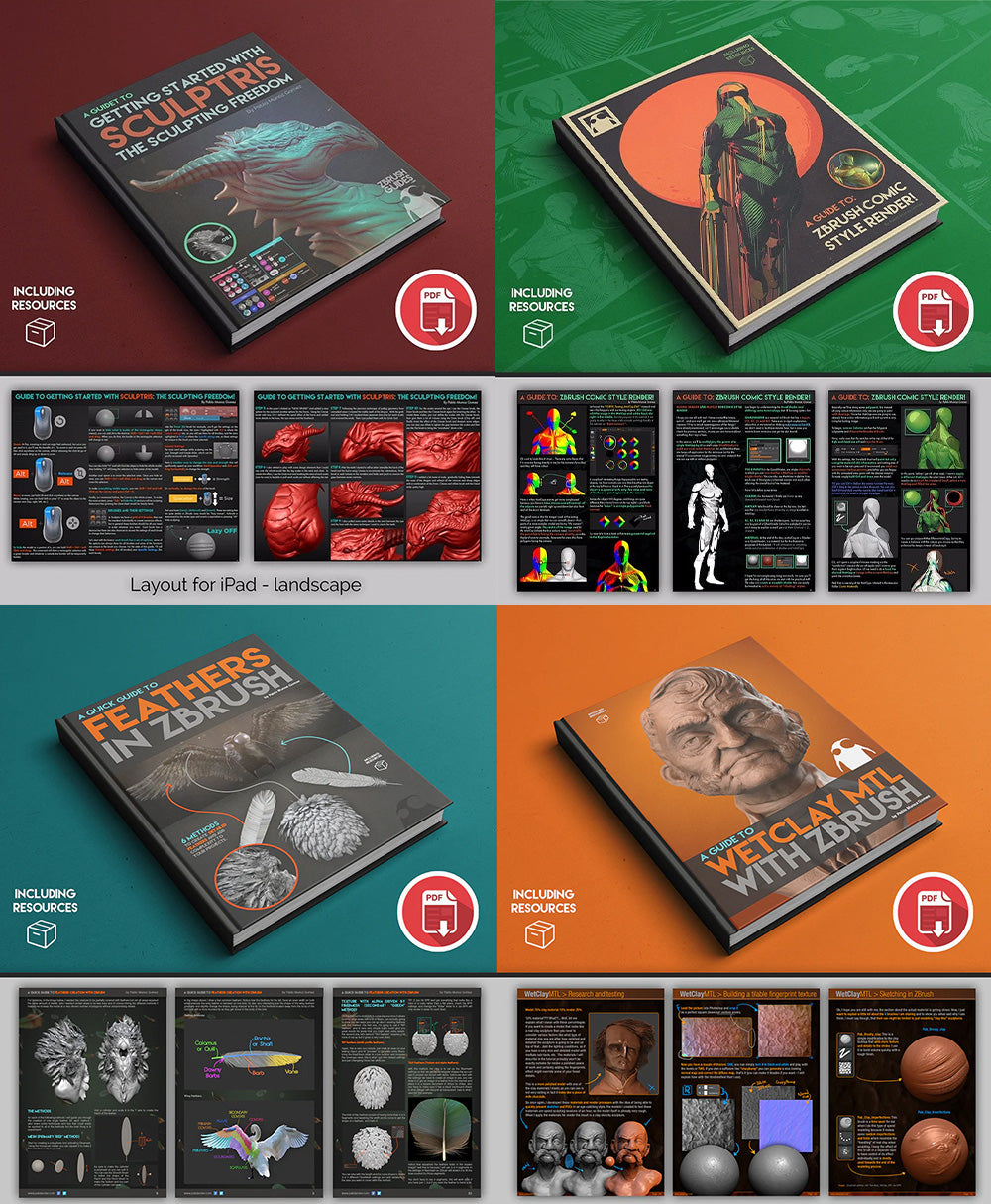 Ebook guides!
This collection of free eBooks is among the very first Guides and tutorials that gave life to the ZBrushGuides website. Their content is still totally relevant and you can dive deeper into very specific workflows!
Reed them all here
Looking for something else?
Looking for more in-depth courses? How about a monthly dose 3D art-related stuff?
ZBrushGuides.com

Tutorials, resources and everything you'll need for your ZBrush journey

ZBrushGuides.com

3DConceptArtist

In-depth courses & Specialised workshops to level up your skills!

3DConceptArtist.com

3DSnippets

A monthly dose of 3D art-related stuff, exclusive content and experimentation!

3DSnippets.com