Pablander
Regular price
Sale price
$15.00
Unit price
per
Sale
Sold out
UPDATE: This pack has been updated with 28 more brushes including VDMs for ZBrush 4R8. The new 'Rock_Brushes_ZBrush_4R8_Update.rar' only works with ZBrush 4R8.
Check out this quick video demonstration
This pack contains 50 custom brushes to create rocks in ZBrush. These brushes are not just simple alphas, they allow you to sculpt as you would with a Standard brush or clay buildup brush, whilst creating exciting rock patterns with plenty of details.
You will also get some bonus materials that include 55 high-resolution photos of rocks for references and 15 (4K) textures of interesting rock formations, including base colour, normal map, a heightmap, and AO.
What's included:
You'll get 3 '.RAR' files and the user guide as a PDF:
50_Rock_Brushes_Pack.rar - This compressed file includes all the custom brushes
Rock_PBR_Textures.rar - Is the largest file (3.5 Gigs so be careful if you have limited internet data). This file has the 15 textures for PBR workflow (15 x 5maps)
Rock_References.rar - This file has the 55 high-res images for reference
Rocks_Advanced_brushes_quick_guide.pdf - Is the user guide with a short description of each brush and how to use them.
For more information and tutorials on how to use these resources, visit:
https://www.zbrushguides.com/resources/advanced-rock-brushes-pack

Share
View full details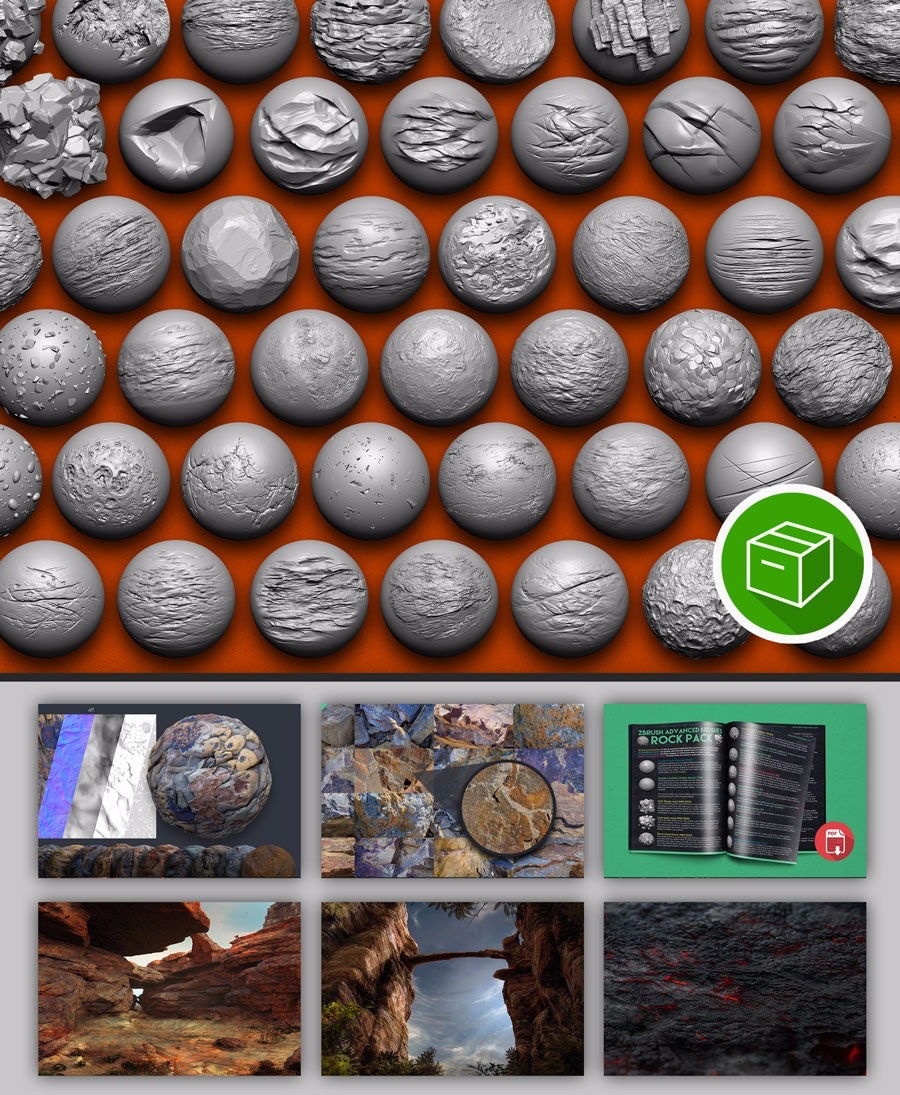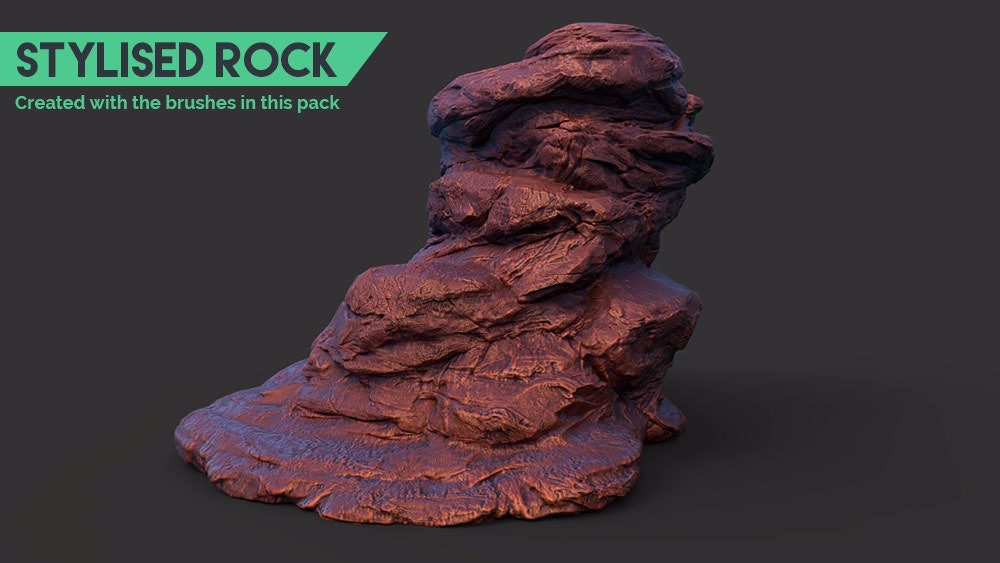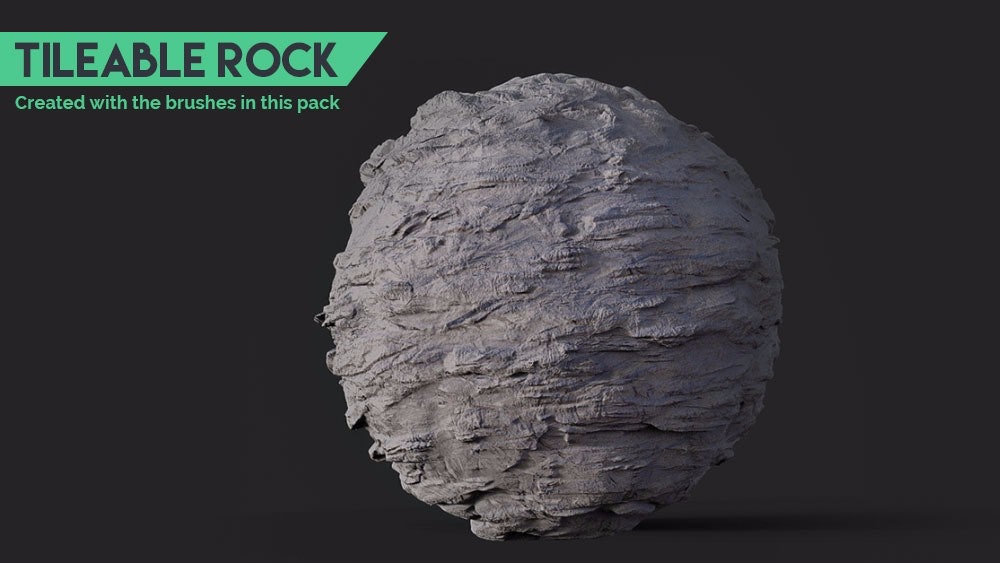 My rocks never looked better XD
go-to rock brushes
in my workplace these have been my go to rock brushes for quite a while now, so recently when I had to do some rocks on my personal zbrush - I obviously bought them for myself too. Pretty much the best rock-building brushes out there.
ZBrush Advanced Brushes pack - ROCKS